Start Fresh Kitchen
In early 2016, Start Fresh took root as a non-profit society with f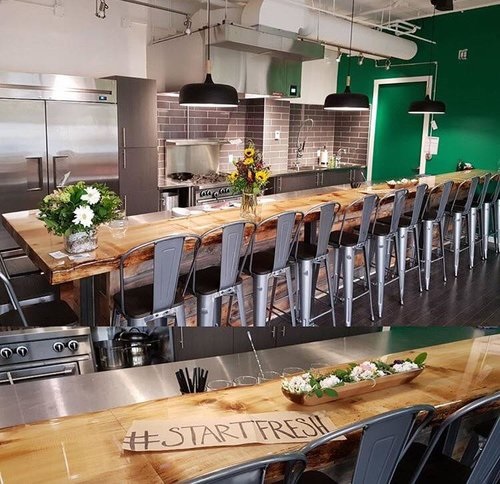 ounder Michael Buffett in the Central Okanagan. A chef on a simple mission, he and his team began facilitating culinary education programming to inspire people about food. Recognizing a greater need within local social service organizations, the non-profit program has now expanded to include teaching of employment and necessary life skills, while creating access to long-term meaningful employment.
This is how their team was formed and the talented chefs now bring the same knowledge and skills into the spotlight of a Collaborative Kitchen in a for profit company called Start Fresh Kitchen that has been supported by Community Futures. They have created a truly community-based kitchen that cater events, and facilitate boutique cooking classes.

Book your event with them at www.startfreshkitchen.ca You won't be disappointed.