Youth Entrepreneurship Program
Youth Entrepreneurship Program - YEP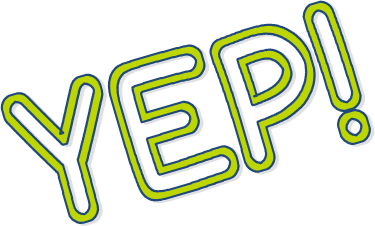 Community Futures is pleased to announce that a new Youth Entrepreneurship Program is being launched in April 2021.
For many years, Community Futures has offered comprehensive business development support to aspiring entrepreneurs. Having new youth oriented resources could not have come at a better time given the disruption that COVID-19 has created for young entrepreneurs.
Community Futures will be able to enhance its valuable one-on-one counselling and business development workshops to help more aspiring entrepreneurs to assess their business idea, prove their market and realistically map out their business opportunity and ultimately launch their venture.
The new 14 week program is well developed and tested and in previous years under the Youth Means Business pilot program that resulted in many long term success stories in our community.

Thanks to support from community partners like Kelowna Jaycees who generously helped establish the Rene Bourgault Business Development Bursary to help fund aspiring young entrepreneurs ensured that many young entrepreneurs had improved success and support to start new businesses in the Central Okanagan while we awaited new program funding. Community Futures will continue to support the Rene Bourgault legacy by continuing to offer sponsorship to those that need it most.
---
What is included?
 The YEP consists of a 14-week program for aspiring entrepreneurs to help them research and develop their business idea, write their business plan, and launch and implement their business. Participants will begin with 10 weeks of extensive support and training, both in an online classroom environment, and with one-on-one support to help them develop a comprehensive business plan, focusing on operations and management, market research, marketing strategies, customer exploration, pricing, and cash flow forecasting. This is followed by 4 weeks of customized coaching related to specific challenge areas in their business and personal growth. Participants may also be eligible for living supports and/or business seed money of up to $5,200.
Am I eligible?
The YEP is available to entreprenerial youth who meet the following qualifications:
between the ages of 15 and 29
resident of British Columbia
living in the Central Okanagan
currently unemployed or precariously employed
How do I apply?
STEP 1: Interested youth can begin by calling Community Futures for an intake interview. Please call Ali Brent at 250-868-2132 ext. 224 for more information.

STEP 2: Once eligibility is determined, participants will attend the Opportunity Readiness Workshop to help them assess the feasibility of their business idea and their own entrepreneurial skills and opportunity. 
STEP 3: Participants submit an application outlining their business opportunity and research completed so far. A final interview is scheduled and, if approved, participants begin the 14 week program.
STEP 4:  Prepare to launch and grow your business! 
---
To get started, call:

Ali Brent, Program Manager
250-868-2132 ext 224


This email address is being protected from spambots. You need JavaScript enabled to view it.

---