Start Fresh Collaborative Kitchen Grand Opening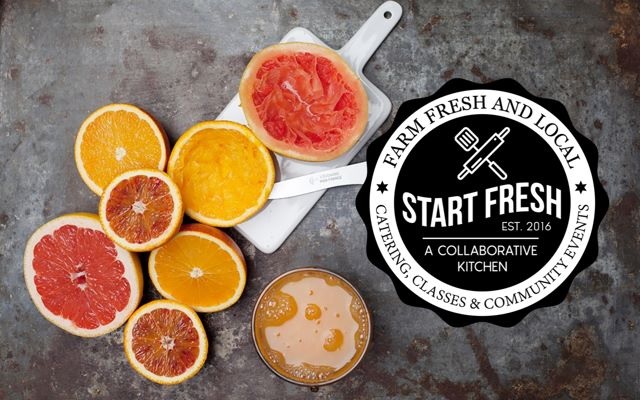 Come join the grand opening for the Start Fresh Kitchen. This will be an event with amazing local vendors, delicious food, live classes, and select wineries!
The kitchen willbe open. They have been working very hard at using historic elements of Kelowna in building the space. The catering menu will be sampled at the event. Enjoy local and delicious high quality menu items paired with wine, live classes, and local vendors.
Tickets will be sold for $15 online and $20 at the door. Your purchase includes drink tickets and access into an amazing event!
**VENDOR LIST**
- Glow Juciery
- Moonstone Ferments
- Elixir H Kombucha
- Salt & Sage Jewelry
- Multiple local wineries will be attending for sampling
**MUSIC** (Band will be announced soon)
**DETAILS**
When: Thursday, June 1, 2017 from 2-10pm
Bring your business cards for a draw being accounced at the end of the evening for prizes.
2:00pm - Doors will be opening, check in at the door and receive your gift
3:00pm - Tour around the vendors, sample food, sip wine, check out live classes in our Start Fresh kitchen
5:00pm - Live music will start
7:00pm - Prizes announced
10:00pm - End of an unforgettable evening
Looking forward to bringing our community together and collaborating with new businesses.
Tickets: www.startfreshkitchen.ca
Location: Ground Floor Landmark 2 Building, Kelowna BC