The Best Salad Dressing in the World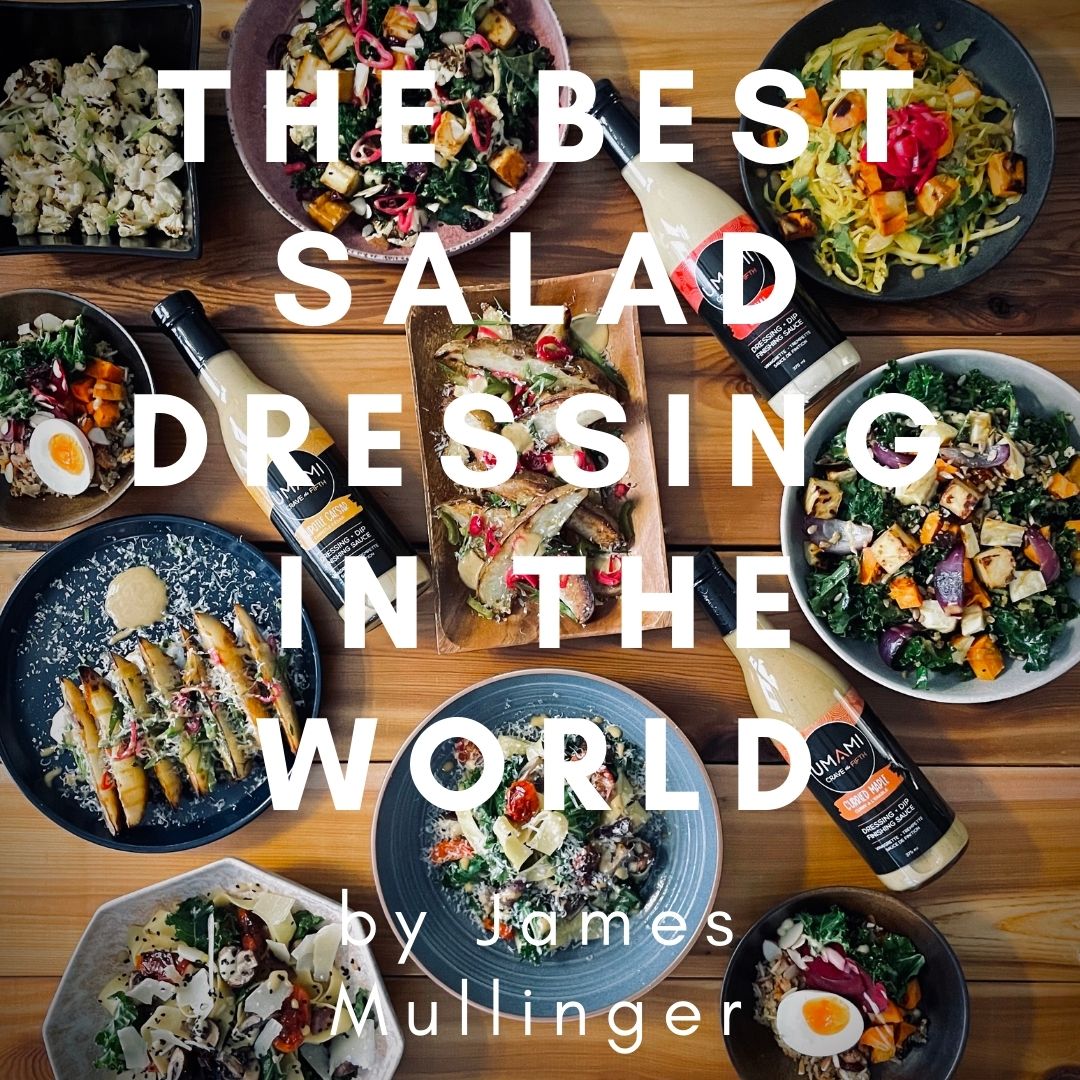 Posted from [EDITION] VOLUME 43 https://bit.ly/edition43
THE VOICE OF ATLANTIC CANADA. A bi-weekly boost, brought to you by Stewart McKelvey.
Maritimers who joined forces five years ago to create the world's greatest gourmet dressings, that also happen to be both vegan and gluten-free.

UMAMI Crave the Fifth Original is a versatile dressing, dip and finishing sauce that they proudly assert can be used pretty much on everything: green or grain salads, any and all protein, roasted vegetables, bowls, stir fry, charcuterie, sushi… the list, they claim, is endless.

And from my experience, they are absolutely spot on. Each sauce is uniquely delicious and spectacularly diverse, which is remarkable given its allergy friendly nature.

The UMAMI Curried Maple and UMAMI Chipotle Caesar evolved from the original recipe to add complexity to the dishes, but simplicity to your cooking. The original dressing was invented by Chef Justin Best, Stephanie's brother and Joanna's husband.

Joanna & Justin both attended culinary school in Atlantic Canada and proceeded to cook their way across the country. In 2009, they arrived in Kelowna, British Columbia where Justin first encountered a cider emulsion created with nutritional yeast. He proceeded to create his own version of this style of dressing calling it a "cider vin" and has been offering it on his menus to rave reviews ever since. Every so often, Justin and Joanna would casually discuss making and selling the cider vin themselves, but with a growing family and busy working lives it didn't happen.

Once Stephanie, a registered nurse, and her family moved from New Brunswick to Kelowna in 2014, the three born and raised Maritimers were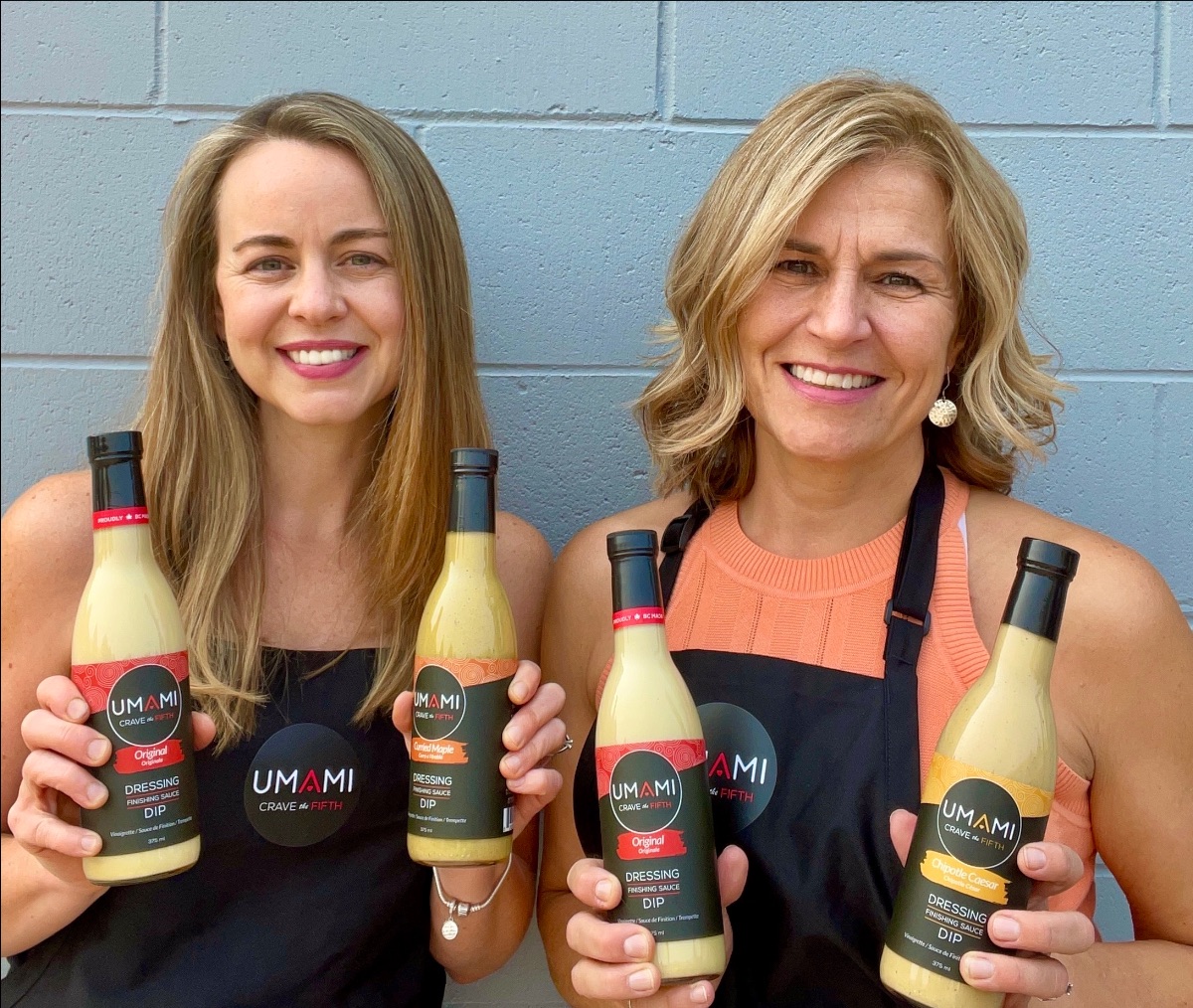 reunited. With children of similar ages and spouses who worked long and irregular hours, Joanna and Stephanie spent a lot of time together and shared a lot of meals. With the "cider vin" now a staple on the menu of a very popular local eatery (BNA Brewing and Eatery), it didn't take long for talks about bottling and selling it to resume. In April 2018, the cider vin was offered for purchase for the first time as UMAMI Dressing Dip and Finishing Sauce.

Stephanie and Joanna's goal has always been to elevate home cooking without added stress, effort or hassle. "Like most moms, we used to (and sometimes still do) put a lot of pressure on ourselves to create meals worthy of a mention in a parenting or cooking magazine," they told [EDIT]ION. "We have learned that our families aren't necessarily looking for culinary masterpieces; they just want something that tastes good and that makes them feel good. Believe us when we say that food doesn't have to be complicated to be delicious. UMAMI Crave the Fifth can help you create easy, extraordinary meals with ordinary food."
And to assist you in achieving these admirable goals, they have exclusively shared two of their favourite recipes below.

Click here to order UMAMI dressings and get ready to enjoy the meal of your life, right at home.
Roasted Brussel Sprouts with Pumpkin Seeds, Dried Cranberries and UMAMI Crave the Fifth Original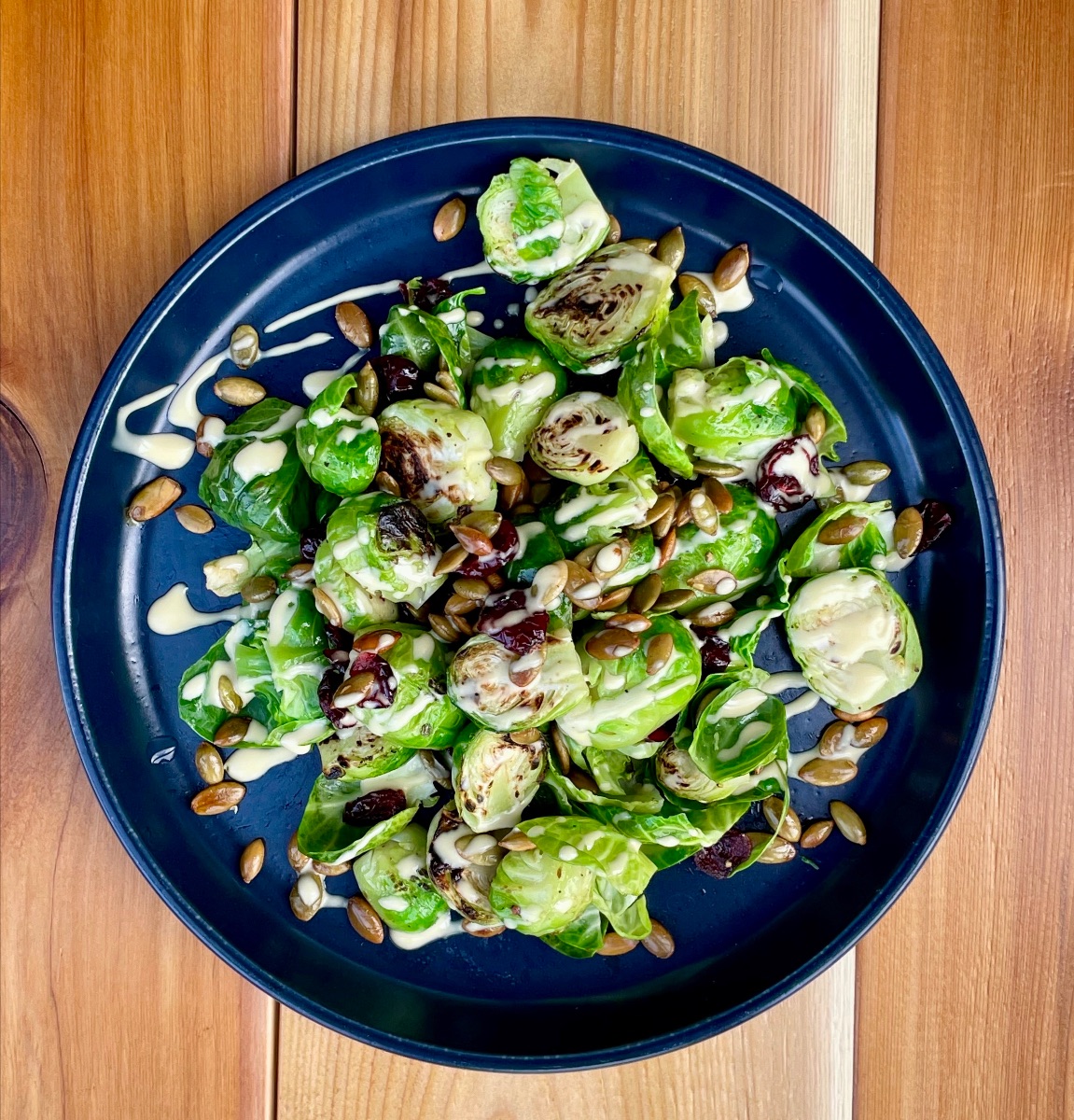 Ingredients
1 lb brussel sprouts, halved
1/4 cup roasted pumpkin seeds
1/4 cup dried currants or cranberries (chopped)
extra virgin olive oil (evoo)
salt & pepper
UMAMI Crave the Fifth Original

Directions
Set oven to "broil". Remove ends and halve 1 lb brussel sprouts. Peel off some leaves from the sprouts (about 2 cups) and reserve in a bowl. Toss halved sprouts in EVOO, salt & pepper.
Place sprouts on a sheet pan and broil for 5 minutes. Remove from oven and reduce heat to 350.
Drizzle pumpkin seeds with a little EVOO, salt and pepper. Toss and roast pumpkin seeds for 7 minutes, then remove from oven and cool completely.
Toss roasted sprouts and leaves with all remaining ingredients. Serve with fresh parmesan (optional) and finish with an UMAMI Crave the Fifth drizzle.
Serves 4 as a side dish.
UMAMI Chipotle Caesar Potato Wedges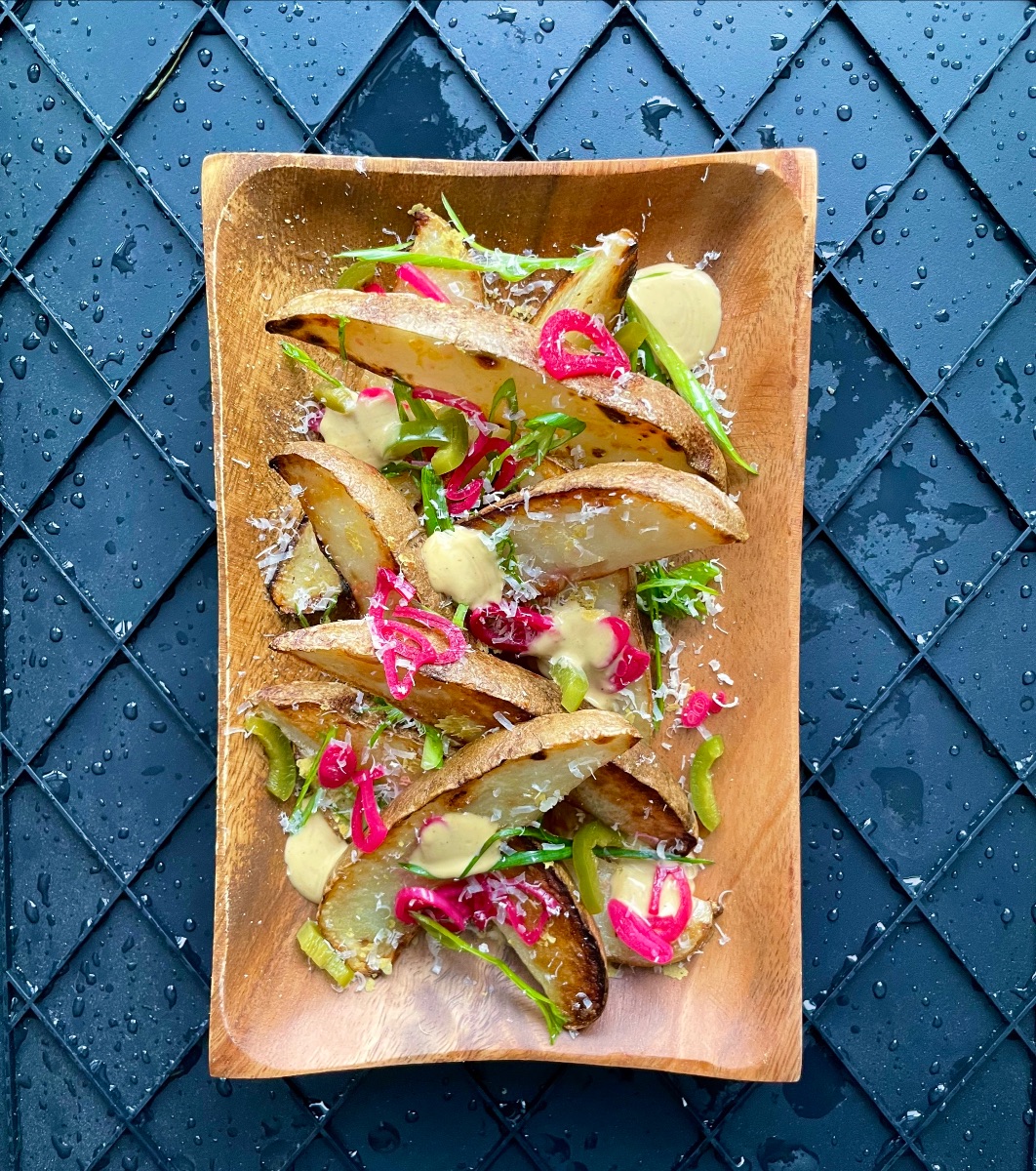 Ingredients
3 medium russet potatoes, scrubbed and cut into wedges (about 8 per potato)
4 scallions, thinly sliced
2 Tbsp pickled jalapeno (homemade or store bought)
2 Tbsp pickled shallots (recipe follows)
1/4 cup freshly grated parmesan
salt & pepper
UMAMI Chipotle Caesar
olive oil

Directions
Preheat oven to 400
Toss wedges in a bowl with 2 TBSP UMAMI Chipotle Caesar, a drizzle of olive oil; season with salt and pepper.
Roast in oven for 20 minutes, flip wedges and roast for additional 10 minutes (or until cooked through and golden).
Serve with scallions, pickled jalapeno and shallots, a drizzle of UMAMI and grated parmesan.