"We have a fairly aggressive growth strategy planned for the next 12 months," says Peter Matejcek, Co-Founder & CEO for HuStream. "This funding is an essential piece to ensure we hire the right people to hit our goals." HuStream plans growth in two key areas – Sales and Marketing – with strategies for both departments aimed at pure revenue generation and accelerating HuStream's industry presence. "The market for our innovative Interactive Video product has firmed up, and with 90+ clients and 5 years of operations under our belt we have the opportunity to be the dominant player in our industry." adds Matejcek.
In July of 2013, the Loan and Investment Review Committee for Community Futures voted unanimously in support of the funding. "HuStream has smartly positioned itself for substantial growth." Says Scott Carlson, Business Analyst for Community Futures. "Its contagiously passionate management team impressed us with their thoughtful business strategy and eye for detail. It was an easy decision for us to assist with financing to help accelerate their growth."
About HuStream
Founded in 2008, HuStream is a pioneer in the creation of innovative Interactive Videos and have worked with world-class organizations that include Microsoft, Intel, Lenovo, Sage, as well as local companies Tourism Kelowna, RDCO, and Accelerate Okanagan.
http://www.hustream.com/.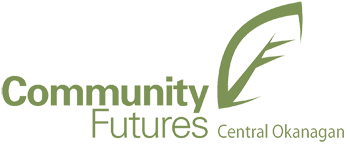 About Community Futures Development Corporation
The Community Futures Development Corporation of the Central Okanagan is a community based organization funded primarily by Western Economic Diversification Canada. Programs are governed by a volunteer board of local business professionals and community leaders. Founded in 1990, the Central Okanagan office has made 837 loans for a total of over $19 million to help start or expand businesses in the Central Okanagan.